Amethyst Pillow
Amethyst, Tourmaline & Ochre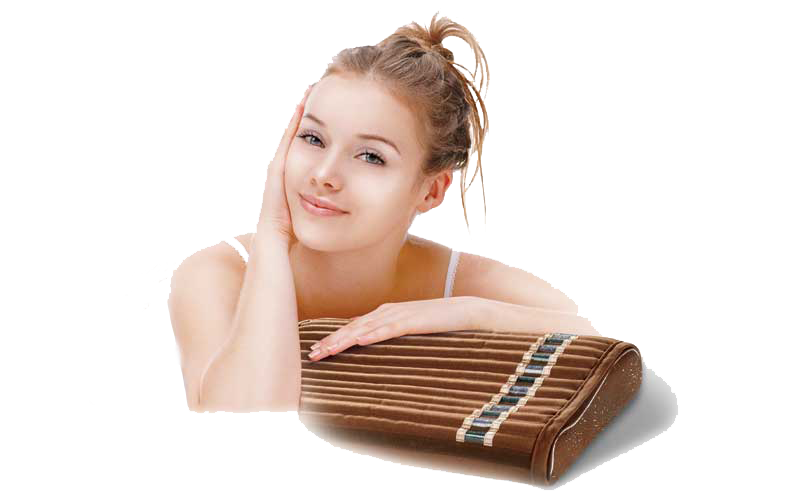 Includes: Natural Memory Foam Pillow, Zippered Crystal Cover, Quilted Cotton Pad Covering, Travel Sack
This is an essential part of Quantum Healing. Our pillow features a therapeutic shape and Natural Ochre Memory Foam to provide important neck stabilization. Channels of Amethyst and Tourmaline crystals provide a complete loop oF Infrared and Negative Ion emersion…from head to toe keeping the head cool, allowing the body to receive higher temperatures when used with the BioMat. This is an important Ayurvedic health concept. The zippered case can be removed and used as a body wrap for chest, stomach, arms, and legs to assist you in the achieving a healthier happy body.
Amethyst Pillow Specifications

Pillow Size
480 x 300x120mm / 19"x12"x4.3"
Net Weight
2.7kg / 6lb
Amethyst Weight
0.7kg
Tourmaline Weight
0.4kg
Elastic Polyurethane Memory Foam Pillow
*These statements have not been evaluated by the Food and Drug Administration. Specific medical advice should be obtained from a licensed health care practitioner.